Hello all! I've been too lazy to post all of my fishing as individual reports, so I figured I'd compile some of my favorite pictures/catches/memories from the last few months. Be warned, this post contains a LOT of pictures.
To start, here's one of my favorite pics of 2016 (as evidenced by my thumbnail/profile pic):
Next up is the unfortunate shorthead who, after savaging my bait, was taken for a ride down a creek by a voracious muskie. I'll get him back for you, brave little shorty!
I took a half-day of PTO to go on a lifelisting/camping trip with Greenwood (Fishingdude14), and after much swearing and missed hookups and miscasts, landed my lifer Shortnose Gar.
We caught lots of cool stuff that trip, but I will be back for a few missed lifers. I did a bunch of fishing with him this year- one of the weekends included my PB Greater (24.5)
I really don't see myself changing my Facebook cover photo to anything else except that first picture for a very, very long time.
Also got this cool bowfin shot. I love how its lighter color blends with the background.
Greenwood really likes creek fishing.
I had a lot of luck this season with redhorse, specifically Silvers. Prior to October of this year, I had only managed one specimen!
I also got a battle-worn one-eyed White.
And a PB tanker
One of my favorite experiences of this whole year, though, was when I got to teach my buddy Timothee how to fish. He had grown up in Belgium without ever seeing a live fish outside of water, and he asked me to change that. His first fish out of the gate was a proper Minnesotan Redhorse.
We caught a ton of fish that day. I think the fish understood the importance of the moment.
After he caught and released that fish, Timothee begged me to take him fishing again. Somewhere in the flurry of fish, I caught 2 more Greaters, one of which makes a great profile picture:
I met up with E-Kol to get some urban carping in, and got this well-lighted pic with a small one
I managed to get out for Sturgeon on election night, because that seemed like the right thing to do.
I got out with the amazing TonyS on his new boat a bit later and shattered my PB with this 55" tagged female
This weekend, Greenwood and I decided to go out for one last (funny joke) hurrah before everything freezes over. We caught tons of feisty, ornery Shorthead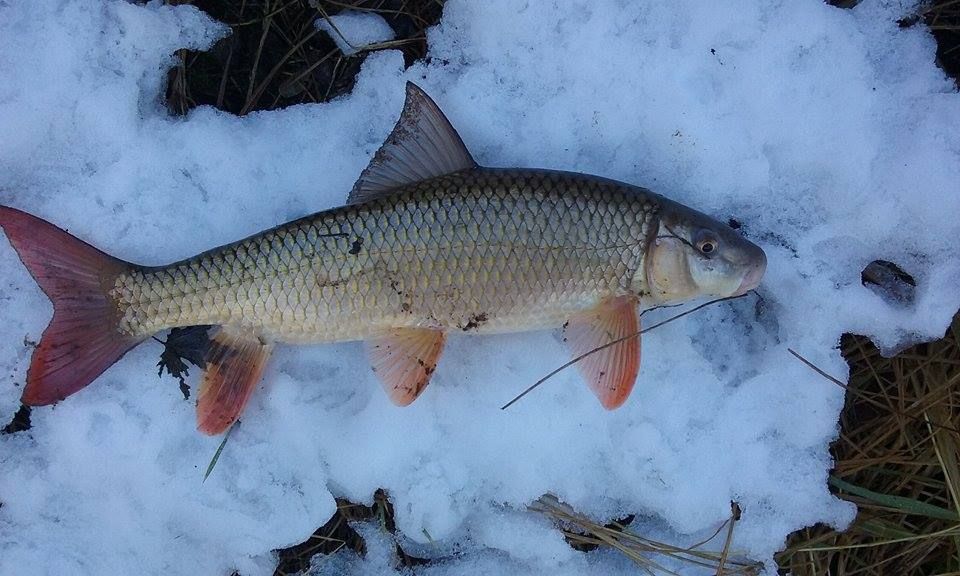 (Note the muddiness- I could never keep mine very clean!)
I got a snowy Silver
He still had tuburcles.....
We doubled up on Silvers that day.
Greenwood's was deformed and awesome
Today we went back, caught a LOT more shortheads, and Greenwood got two Greaters. His second one was pretty tanky.
And that's that, folks. Image dump status: Complete.
I hope most or all of you all got out after some fish this fall! It stayed warm and hospitable for a wonderful, great while.