Here is a size comparison. The top 2 cavities if I remember right are about 2 oz and the bottom one is about 4 oz. I had one built that makes 3/4 oz ones that are the slickest sinker I have used. They snag so little it is awesome. With the small diameter they are inspired from Muskymags last year with his creations with leader material and lead from a spool.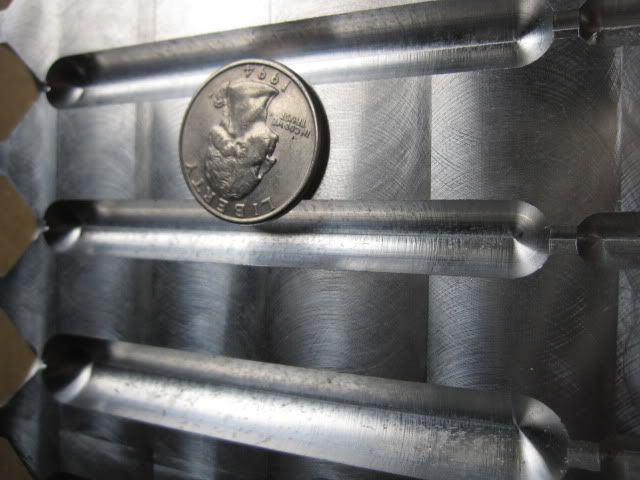 The top mold is my one for making the 3/4 oz sinkers. I can crank out enough for the entire year in a under 10 minutes. The lower one is much larger and hard to handle. I made one sinker so far but once my kids go to sleep I plan to play a little more.
Finished product. 2 OZ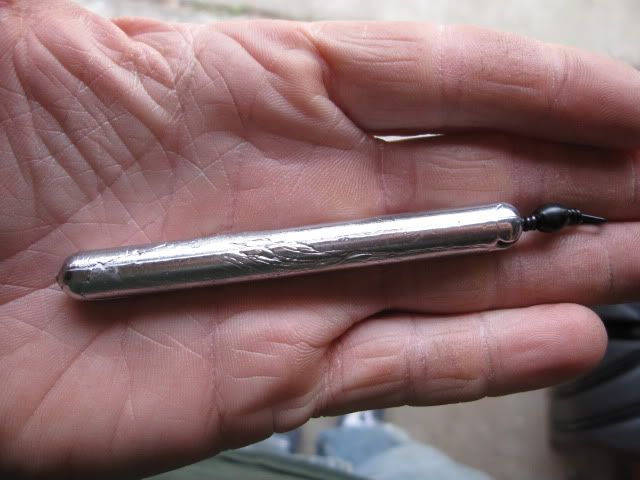 The plan for these are for sturgeon adn flathead fishing. I can't remember all that uses the 3/4 oz but I know Moose, Doc and EricKol all really like the small ones. Once we test out the larger ones I will report back. I did use the 3/4 oz while sturgeon fishing and I was impresses with how fast it sunk to the bottom. They act much like it's cousin the slinky fast water is one place it suprised me with holding. So far I have lost one of these sinkers and it was on a log where the hook got stuck.
Once I get my new battery for my scale I will post the exact weights.