every october i take a weekend off and head to the north shore to do some salmon fishing. this year i made one stop on the st. louis to try for gobys and ruffe. it was ridiculously cold and windy so detecting bites was nearly impossible. if that wasn't enough the spot was loaded with tiny yellow perch that grabbed the bait almost instantly. i spent an hour freezing on the river bank catching one tiny perch after another. i started thinking about giving up because it was already 1pm and i had a few hours of driving ahead of me. right as i reeled in i noticed i had a small fish on the end of the line and sure enough it was the goby i was after! satisfied with the new lifelister i got back on the road and continued north.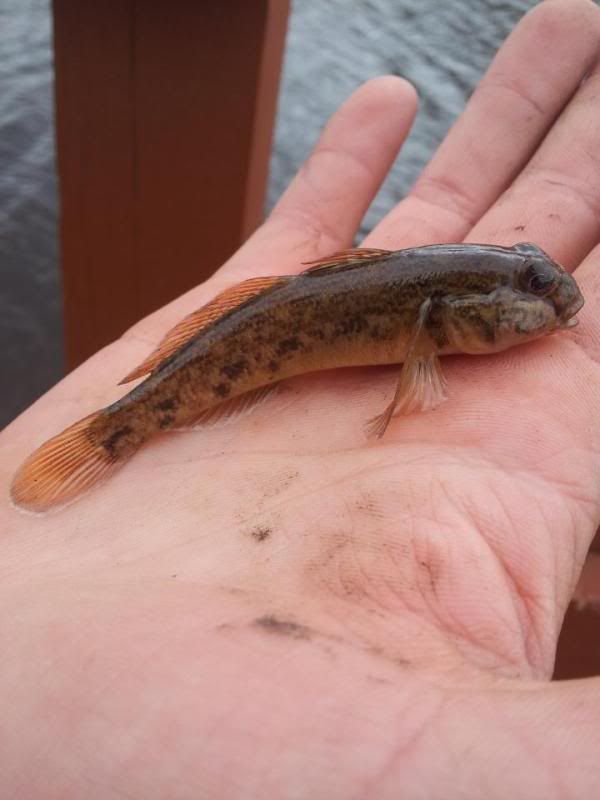 i met up with my brother in lutsen and we headed down to a favorite spot of mine hoping for some big salmon. we were not disapointed one bit. looking over the cliff into the river we could see dozens of them. i tossed fluorescent orange egg flies while he threw around a small spoon. on my first cast i landed a nice coho and almost as soon as i got it unhooked and back in the water randy hooked up on a nice fish. it turned out to be a 23" rainbow! a great catch.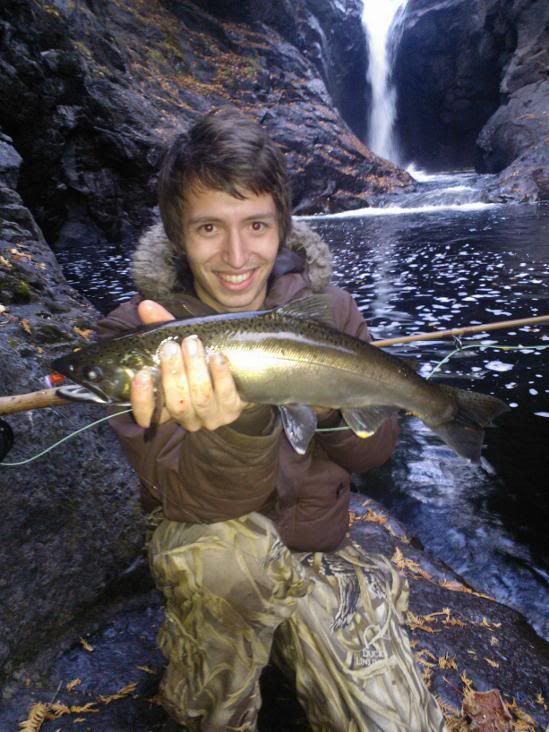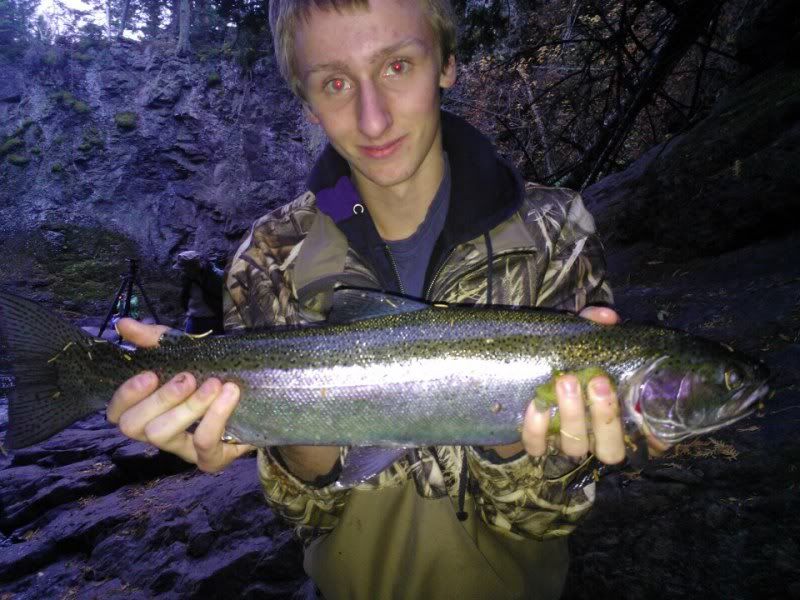 randy didn't have much luck with the salmon, he hooked up on two but lost both fish i was a little more fortunate and ended up getting another nice one followed by a new personal best 16" brook trout.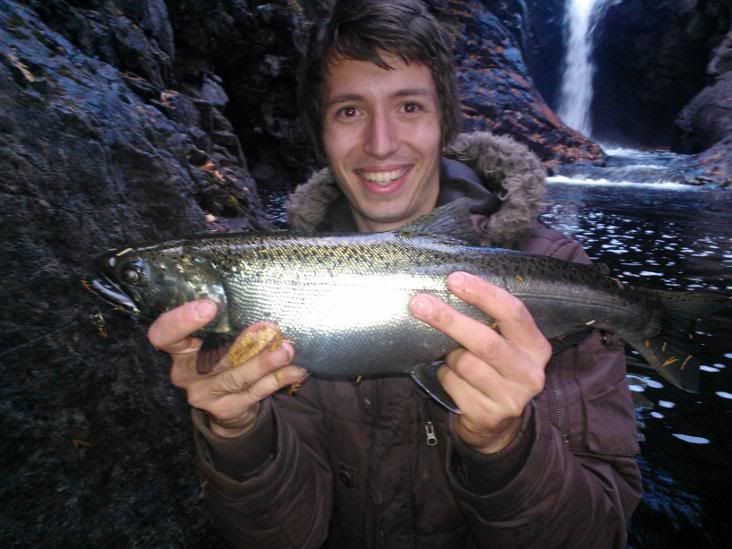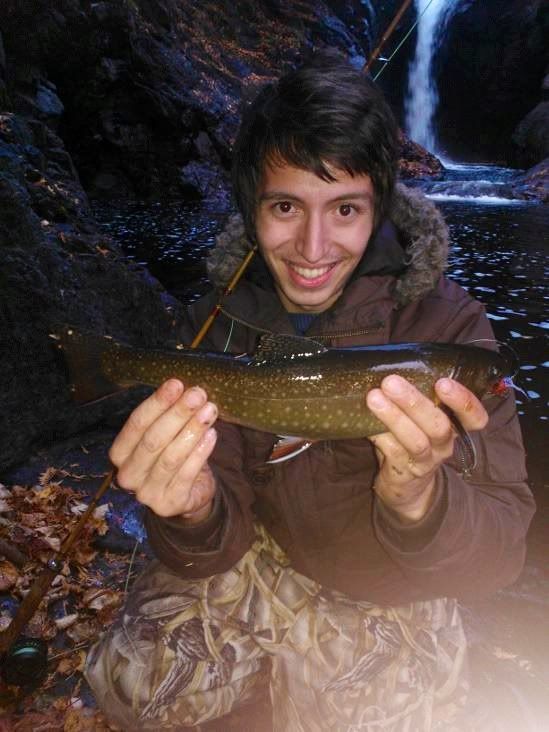 the second day we went farther north to fish the river where i caught my lifer coho last year. we saw quite a few fish but only managed to catch one. it ended up being a new personal best at 21 inches.
we headed back to the first spot to try and get randy a coho. it didn't take long for a nice one to blast his spoon.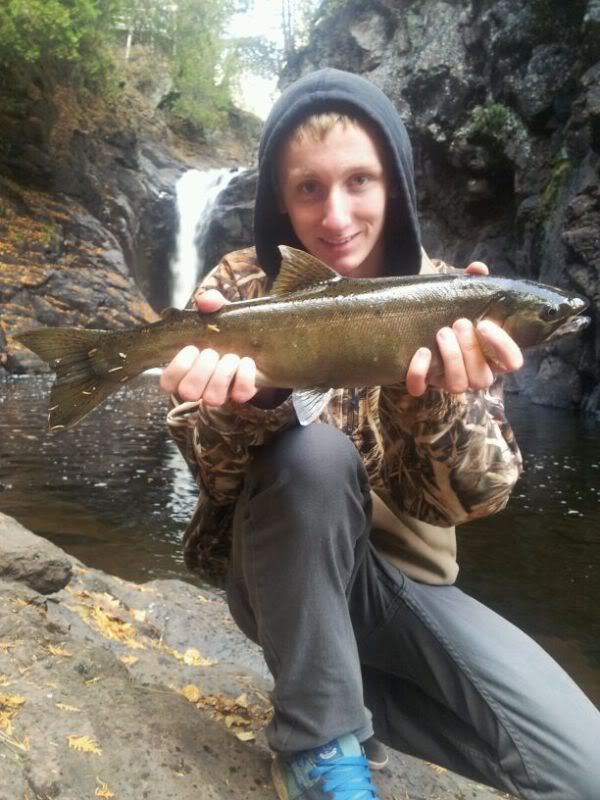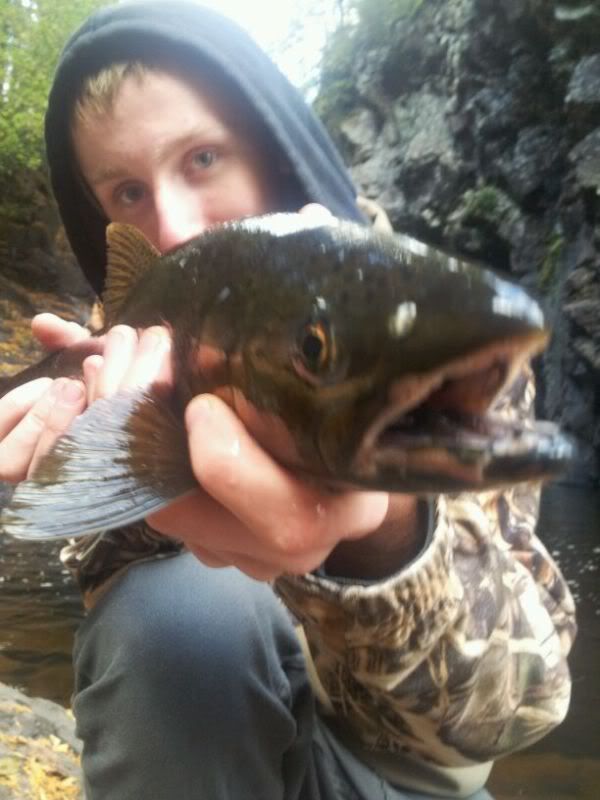 i caught a few more on the egg flies before hooking into something that felt a little different. as i brought the fish closer i noticed red on the belly, it was a brookie and a giant one at that! soon the fish was brought to the net. i didn't think i would beat my 16" personal best over the weekend but sure enough this fish was bigger. 17 inches long and fat! an absolutely amazing fish with the most beautiful coloration i have ever seen.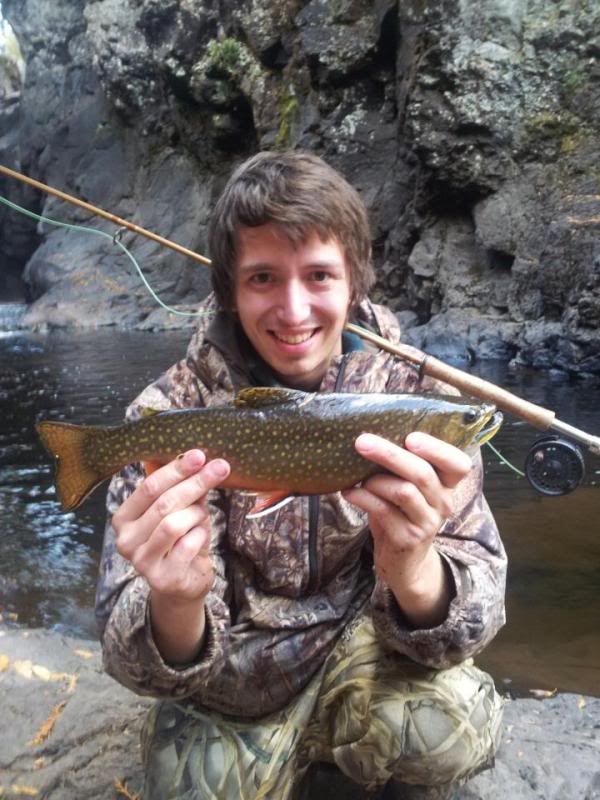 i made the drive back this morning stopping at a few fishing spots along the way with no luck. i wish i could've stayed a few more days. i think i'm gonna have to go back very very soon.